"Porcelain" is a song written by
Skott
and Agrin Rahmani. The song was released on June 13, 2016 and acts as Skott's debut single.
Background and Release
Edit
"Porcelain"has verses that are carried by Skott's bladed but delicate vocals, while the verses feature what seems to be an autotuned children's choir. The overall effect is one of unholy enchantment, with Skott atop some faraway precipice of feeling—a fitting setting for a song she claims to be about the fragility of human interaction.
A limited edition 7" vinyl was released in the UK by Chess Club Records and in the US by B3SCI Records. The US version of the vinyl came in a limited edition purple and red artwork and alternate version center label. Skott's second song, "Wolf" is the B-Side to both UK and US releases.
An official remix was released by Los Angeles-based musician and producer AWAY on September 2, 2016.
Writing and Inspiration
Edit
"The most precious things take time and care to build, but take only a fraction of that time to destroy or break…'Porcelain' is about how you can spend limitless time creating something—trust, for example—but you can also let it fall to the ground in a second," Skott told Pigeons and Planes, "I wrote "Porcelain" at a time in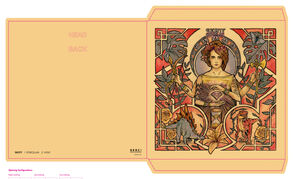 my life when I was really scared of both hurting and getting hurt by this very special person. Being in love, I felt like I possessed this great power of destruction—but at the same time, I felt extremely fragile. I was trying to decide if I should break it off and not risk getting hurt, or try to go for it and let myself become vulnerable. Turns out I was like porcelain. My heart broke in the end, but I still think that I made the right choice."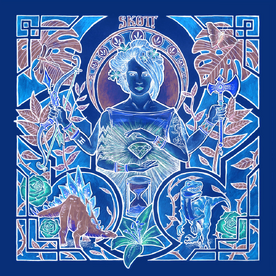 Reference in popular culture
Edit
The song is featured on the FIFA 17 soundtrack (2016).
Formats and track listings
Edit
7" Vinyl - "Porcelain"/"Wolf"
Porcelain
Wolf
Porcelain
Digital Streaming - "Porcelain"/"Wolf"
Porcelain
Wolf
Community content is available under
CC-BY-SA
unless otherwise noted.